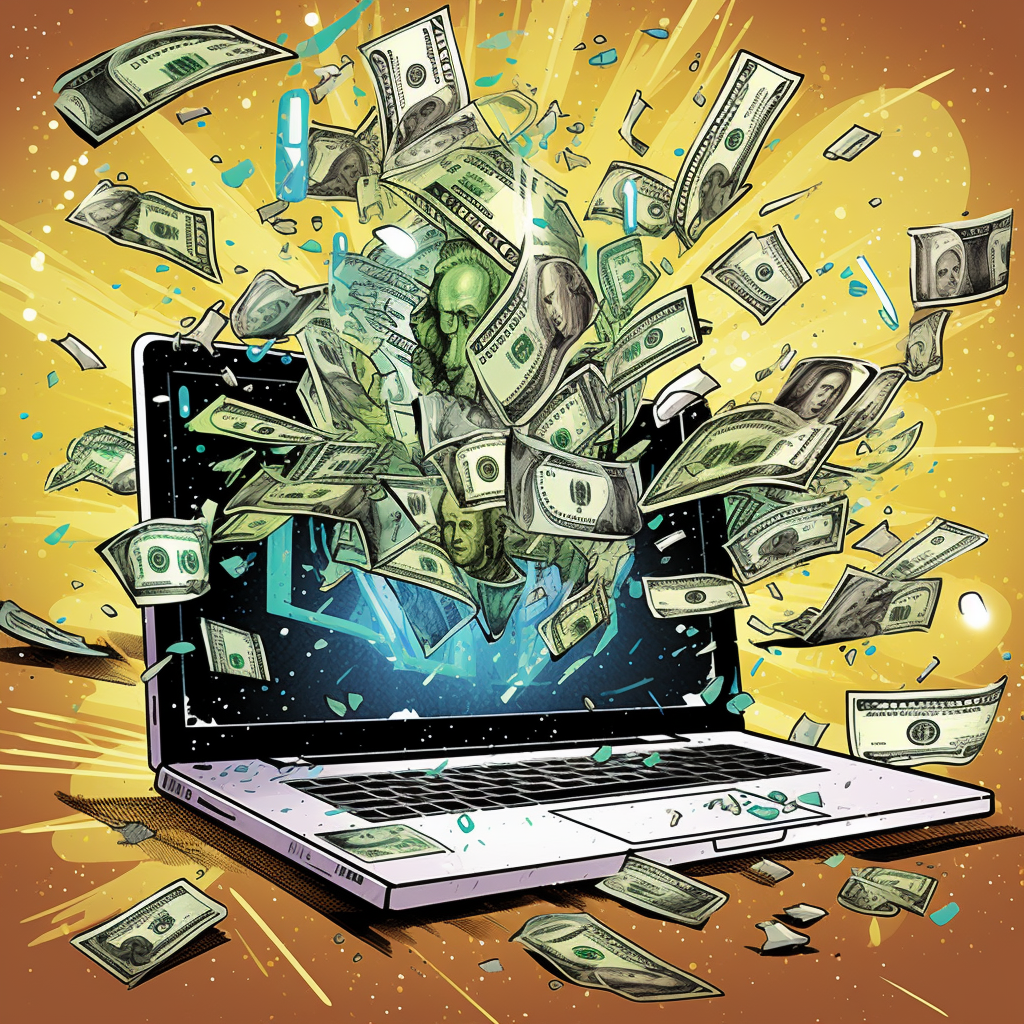 Hey there, fellow wordsmith! Do you want to learn how to write a blog for money? Imagine if your words could not only captivate readers but also put some extra cash in your pocket. Ever dreamed of sharing your thoughts, insights, and expertise while lounging in your own cozy space? Well, buckle up, because you're about to embark on a journey where creativity meets business savvy. Get ready to turn your passion for writing into a money-making machine.
In this guide, we're going to dive into the world of blogging for profit. We'll uncover the tips, tricks, and strategies that can help you turn your blog into a cash-generating powerhouse. Whether you're a seasoned pro looking to up your game or a curious newbie exploring the potential, you're in for a treat.
So, grab your virtual pen and notebook, because we're about to dive headfirst into a world where your love for writing collides with the promise of turning your blog into cash. We'll cover everything from crafting captivating content to making that sweet, sweet money. Sound good? Let's dive in and start turning those words into profit!
Table of Contents
Crafting Blogs with Profit in Mind: Monetize Your Blog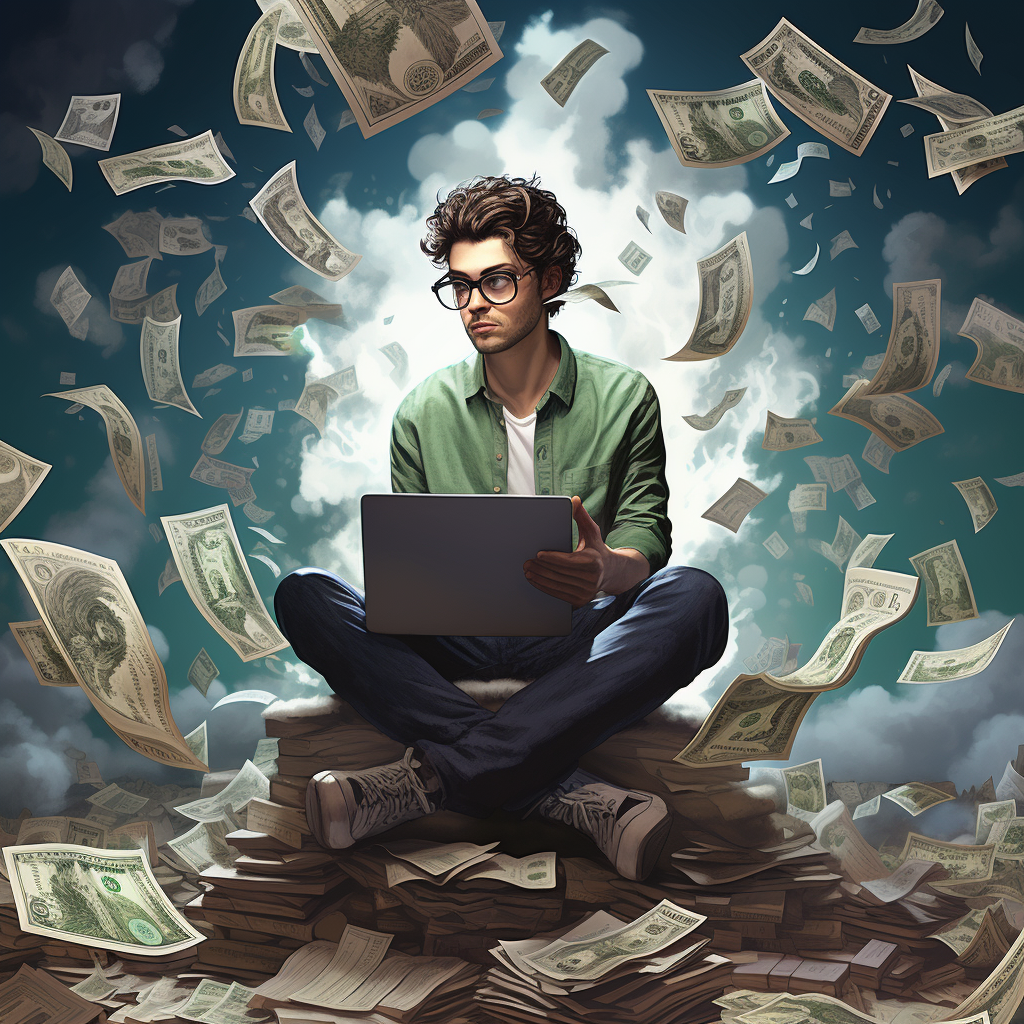 Alright, let's get down to the nitty-gritty of how you can earn money through blogging. Think of your blog as a canvas, and every word you write as a brushstroke that contributes to your masterpiece of monetization. Here's where we dive into the heart of crafting content that's not just engaging, but also sets the stage for turning your readers into loyal followers and potential customers.
How to Write a Blog for Money: A Foundation for Success
Think of your audience as your guests at a restaurant. To satisfy their cravings, you need to understand their preferences, pain points, and interests. Conduct thorough research to identify their needs and tailor your content to resonate with them.
Creating Audience Personas: Just like a chef designs a menu for specific tastes, create audience personas that represent your ideal readers. Understand their demographics, preferences, and challenges.
Addressing Pain Points: Your blog should offer solutions to your readers' problems. Imagine you're a problem-solving chef, whipping up dishes that cater to your guests' specific dietary needs.
Crafting Engaging Content: The Recipe for Success
Picture your blog as a cookbook, and your content as the delicious recipes that keep readers coming back for seconds. Crafting engaging content is about delivering value, sparking curiosity, and leaving your audience hungry for more.
Compelling Headlines: Your headlines are like enticing dish names on a menu. Craft attention-grabbing titles that promise value and pique curiosity.
Storytelling: Just like a chef's anecdotes add flavor to the dining experience, weave storytelling into your content. Relatable stories engage readers and create connections.
Visual Appeal: Do you want to really engage your readers? Make sure your articles have lots of relevant images, illustrations, videos, and even infographics.
Strategically Integrating Keywords: The Flavor Enhancers
Keywords are like the secret ingredients that add flavor to your content and make it discoverable by search engines. Imagine sprinkling these keywords throughout your blog like a master chef seasoning a dish.
Keyword Research: Use tools to find relevant keywords in your niche. These keywords are the seasoning that makes your content flavorful and SEO-friendly.
Natural Integration: Just as a master chef skillfully blends flavors, integrate keywords seamlessly into your content. Avoid overstuffing and keep the flow natural.
Long-Tail Keywords: Think of long-tail keywords as unique spice blends that cater to specific tastes. They can attract more targeted readers interested in your niche.
Creating Actionable Call-to-Actions: Closing the Deal
Imagine your blog as a restaurant where the dessert menu entices patrons to indulge. Similarly, your call-to-actions (CTAs) guide readers toward taking specific actions that benefit both them and you. Ultimately, this is necessary in order for you to monetize your blog.
Compelling CTAs: Create CTAs that entice readers to engage further. Whether it's subscribing to your newsletter or purchasing a product, make them irresistible.
Clear and Direct: Just as a restaurant menu lists the available options, make your CTAs clear and direct. Avoid confusion and let readers know what to expect.
Urgency and Benefits: Infuse urgency and highlight the benefits. Imagine offering a limited-time dessert special that diners can't resist.
In the next section, we'll explore ways to attract more readers to your blog and increase its visibility. It's time to sprinkle some marketing magic and bring diners to your blogging feast. Stay tuned!
Selecting a Profitable Niche: Where Passion Meets Potential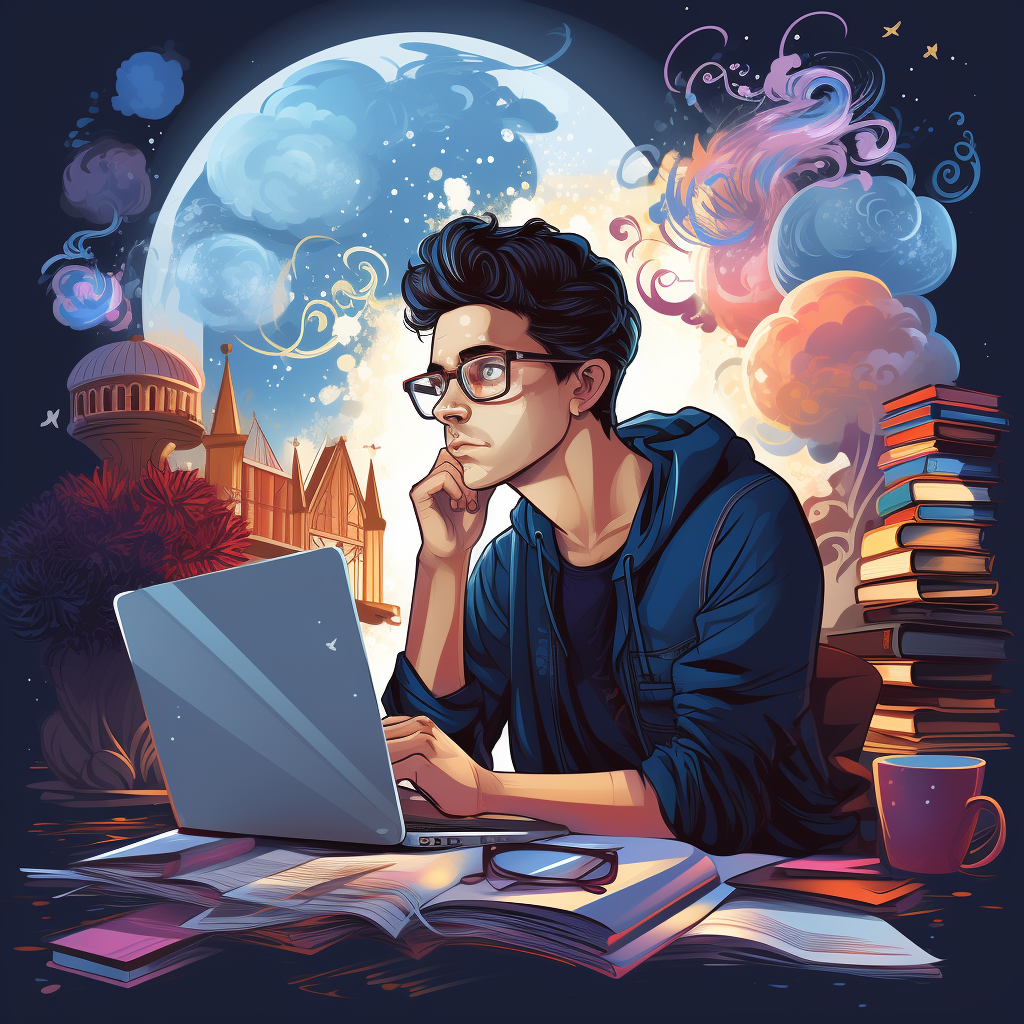 Picture this: selecting a niche for your blog is like choosing the main ingredient for a culinary masterpiece. It's where your passion for writing converges with blogging as a source of income. Just as a skilled chef chooses the freshest ingredients to create a delicious dish, you'll embark on a journey to discover a niche that resonates with you and your audience while offering ample opportunities for monetization.
Passion as the Core Ingredient
Think of your niche as the heart of your blog, and passion as the flame that fuels it. Just as a chef pours their heart into preparing a dish, your passion for a particular topic will infuse your writing with authenticity and enthusiasm.
Personal Interest: Consider what topics genuinely excite you. Your enthusiasm will shine through your words and engage your readers.
Expertise: Make sure your experience and or knowledge coincides with your selected niche. This will allow you to not only showcase your skills, it will also enable your blog to display credibility and authority.
Audience Alignment: Your chosen niche should also resonate with your target audience. Passionate writing that connects with readers' interests fosters loyalty and engagement.
Market Research: Sizing Up the Appetite
Imagine you're a chef scoping out the dining scene before crafting a menu. Similarly, researching your niche's market demand helps you understand if your chosen topic has a hungry audience.
Identify Trends: Just as a chef explores culinary trends, research what's currently in demand within your chosen niche.
Audience Size: Gauge the size of your potential readership. A larger audience often translates to more potential for monetization.
Competition: Like checking out rival restaurants, analyze your competitors within the niche. This insight can guide your differentiation strategy.
Monetization Opportunities: The Secret Recipe
Consider monetization opportunities as different ways to serve up your dish. Just as a chef creates various versions of a recipe, exploring different revenue streams enhances your blog's profitability.
Affiliate Marketing: Imagine your blog as a hub for recommending related products. By joining affiliate programs, you earn a commission for sales generated through your recommendations.
Sponsored Content: Just as chefs collaborate with brands for special dishes, you can partner with companies for sponsored posts related to your niche.
Digital Products: Like selling recipe books, craft digital products such as e-books, courses, or templates that cater to your audience's needs.
Advertising Revenue: Think of your blog as prime real estate for ads. Through networks like Google AdSense, you earn money based on ad clicks and impressions.
Selecting a profitable niche is like curating a menu that delights diners and keeps them coming back for more. With passion as your guiding star and research as your sous-chef, you'll concoct a niche that perfectly blends your interests with the potential to transform your blog into a money-making venture. In the following section, we'll explore strategies for creating content that resonates with your chosen niche. It's time to infuse your writing with flavor and captivate your audience!
Mastering the Art of Engaging Writing: Captivating Your Readers
Welcome to the heart of your blogging journey—where your words take center stage and your readers become your avid audience. Imagine your blog as a stage, and each post as a performance that leaves your readers spellbound. In this section, we'll delve into the art of engaging writing, where your creativity, storytelling, and connection-building skills combine to create a symphony that resonates with your audience.
Crafting Irresistible Introductions: The Opening Act
Think of your blog post's introduction as the curtain raiser to a captivating show. Just as a stage performer grabs the audience's attention with an enticing opening, your introduction should pique readers' curiosity and compel them to keep reading.
Anecdotes and Stories: Start with a relatable story or anecdote that introduces the topic and resonates with readers' experiences.
Surprising Facts or Statistics: Capture attention with surprising facts or statistics that highlight the importance of the topic you're about to discuss.
Rhetorical Questions: Engage readers by posing thought-provoking questions that encourage them to reflect on the topic.
Weaving Engaging Narratives: Your Storytelling Artistry
Imagine your blog as a canvas where your stories come to life, painting vivid images in your readers' minds. Just as a skilled storyteller captivates an audience, your storytelling prowess enhances the reader's journey.
Character Development: Introduce relatable characters or personas that readers can connect with and root for.
Descriptive Language: Use descriptive language that appeals to the senses, immersing readers in the world you're describing.
Emotional Appeal: Evoke emotions through your storytelling, whether it's humor, empathy, or excitement.
Maintaining a Conversational Tone: Building a Connection
Visualize your blog as a cozy café where readers gather to hear your thoughts. Like a friendly barista, maintain a conversational tone that fosters a sense of connection.
First-Person Perspective: Share personal experiences and insights, inviting readers into your world and perspective.
Direct Address: Use second-person pronouns (you, your) to directly address readers, making them feel as though you're speaking to them individually.
Relatable Language: Opt for language that resonates with your target audience, using terms they're familiar with.
Breaking Up Content: Reader-Friendly Formatting
Imagine your blog's layout as a comfortable space where readers can navigate seamlessly. Just as an architect designs rooms for optimal flow, structure your content for easy reading.
Subheadings: Use descriptive subheadings to guide readers through different sections of your content.
Bullet Points and Lists: Break down information using bullet points or numbered lists. This step is important because it will make it easier for your readers to understand important details.
Short Paragraphs: Keep paragraphs concise for a visually appealing layout that's easier to scan.
Compelling Conclusions: Leaving a Lasting Impression
Think of your blog post's conclusion as the final bow of a remarkable performance. Just as a memorable ending lingers in the audience's mind, your conclusion should leave a lasting impression.
Summarize Key Points: Recap the main takeaways from your post, reinforcing the core message.
Call to Action: Encourage readers to take a specific action, whether it's leaving a comment, sharing the post, or exploring related content.
Closing Thought or Question: End with a thought-provoking statement or question that lingers in readers' minds.
Congratulations! You've just explored the elements that make your writing engaging and captivating. Remember, your blog is your platform to shine as a storyteller and connect with your readers. In the next section, we'll dive into the world of blog monetization strategies, turning your captivating content into a source of income. Get ready to unlock the potential of your words!
Optimizing for Search Engines: Driving Traffic and Income
Welcome to the realm where your words meet the algorithms that power the internet—search engine optimization (SEO). Just as a treasure map leads explorers to hidden gems, SEO guides users to your blog. SEO is important to the process. If you are not willing to implement this into your writing, your articles may not be found in the search engines. In this section, we'll unravel the secrets of optimizing your blog for search engines, boosting your visibility, and ultimately driving traffic and income.
Understanding the Power of Keywords
Think of keywords as the guiding constellations of the internet, directing users to the content they're searching for. Just as a map's legend offers vital insights, keywords communicate to search engines the essence of your content.
Keyword Research: Employ resources such as Google Keyword Planner or SEMrush to pinpoint keywords that hold relevance to your blog post.
Long-Tail Keywords: Focus on longer, more specific phrases that reflect users' search intent.
Keyword Placement: Integrate keywords naturally into your content, including in titles, headings, and throughout the text.
Crafting Compelling Titles and Meta Descriptions
Visualize your blog post's title and meta description as the glimpse users get before clicking through to your content. Just as a captivating movie trailer entices viewers, your title and description should spark curiosity.
Descriptive Titles: Create titles that accurately reflect your content while piquing readers' interest.
Meta Descriptions: Craft meta descriptions that provide a concise preview of what readers can expect.
Call to Action: If appropriate, incorporate a call to action within your meta description to entice users to click through.
Creating High-Quality, Valuable Content
Imagine your blog as a library filled with valuable books. Just as readers seek books that provide knowledge or entertainment, search engines prioritize content that offers value.
Originality: Create unique content that provides fresh insights or perspectives.
Comprehensive Information: Offer in-depth information that addresses readers' questions and concerns.
User-Friendly Formatting: Use headings, subheadings, bullet points, and images to enhance readability.
Optimizing Images and Media
Visualize your blog's images as pieces of a puzzle that contribute to the bigger picture. Just as a puzzle's pieces fit together seamlessly, optimized images enhance user experience and SEO.
Image Alt Text: Furnish descriptive alt text for images to assist search engines in comprehending their context.
File Size Optimization: Compress images to improve page loading speed.
Image File Names: Use descriptive file names that reflect the image's content.
Building Backlinks and Authority
Think of backlinks as recommendations from other websites to yours, similar to word-of-mouth referrals. Just as a restaurant's popularity grows with positive reviews, your blog's authority increases with quality backlinks.
Guest Posting: Contribute guest posts to reputable websites within your niche, including links back to your blog.
Internal Links: Include links to other relevant posts on your blog to guide readers to related content.
Quality Over Quantity: Focus on acquiring high-quality backlinks from authoritative websites.
By optimizing your blog for search engines, you're laying a path for users to discover your valuable content. As you implement SEO techniques, remember that consistency and patience are key. In the next section, we'll explore different strategies to monetize your blog, transforming your efforts into a source of income. Get ready to reap the rewards of your optimized content!
Monetization Methods: Turning Readership into Revenue
Welcome to the exciting phase where your blog becomes more than just a platform of expression—it becomes a source of income. Your hard work can really pay off. It is possible to reach your goals. In this section, we'll delve into various monetization methods that allow you to leverage your growing readership and turn it into tangible revenue. Get ready to explore the diverse ways you can transform your blogging efforts into a lucrative venture.
1. Display Advertising: Boosting Passive Income
Visualize your blog as a valuable property where advertisers are eager to showcase their products or services. Display advertising stands as a timeless approach to capitalize on your blog's traffic. By collaborating with ad networks, you can seamlessly incorporate ads onto your blog and generate income through impressions and clicks.
Ad Networks: Sign up with ad networks like Google AdSense or Media.net to access a pool of advertisers.
Ad Placement: Strategically position ads in prime locations on your blog, such as above the fold or within your content.
Ad Relevance: Ensure that ads align with your content and resonate with your audience to optimize engagement.
2. Affiliate Marketing: Earning Through Recommendations
Consider affiliate marketing as your readers' trusted companion, steering them towards the products or services that cater to their needs. By affiliating with companies pertinent to your niche, you unlock the opportunity to earn commissions for each sale originating from your referral links.
Choosing Products: Select products or services that align with your blog's niche and your readers' interests.
Authentic Recommendations: Integrate affiliate links naturally within your content and provide genuine recommendations.
Disclosure: Clearly disclose your affiliate relationships to maintain transparency with your readers.
3. Sponsored Posts: Collaboration for Compensation
Visualize your blog as a meeting ground for brands seeking exposure and your engaged readership. Sponsored posts involve partnering with companies to create content that promotes their products or services, all while being compensated for your efforts.
Selecting Partners: Choose brands that resonate with your audience and align with your blog's niche.
Content Integration: Craft sponsored content that seamlessly blends with your regular posts while delivering value.
Ethical Approach: Clearly label sponsored posts to maintain transparency and build trust with your readers.
4. Selling Digital Products: Your Creations, Your Profits
Imagine your blog as an online store where you can showcase and sell your digital creations. From ebooks and online courses to downloadable templates or resources, selling digital products directly to your readers is a personalized way to monetize your expertise.
Digital Offerings: Create high-quality digital products that cater to your readers' needs or interests.
E-commerce Platforms: Utilize platforms like Gumroad, Teachable, or Podia to set up your online store.
Value Proposition: Highlight the unique value your digital products provide to entice your audience to make a purchase.
5. Membership or Subscription Model: Exclusive Access, Premium Content
Envision your blog as an exclusive VIP haven, extending special privileges to devoted readers who choose to be part of your membership community. By delivering premium content, granting early access, or offering unique benefits, you're cultivating a sense of belonging and fostering a community spirit while simultaneously establishing a steady stream of revenue.
Tiered Membership: Offer different membership levels with varying benefits to cater to different audience segments.
Content Planning: Plan and deliver premium content regularly to maintain engagement and retain members.
Community Engagement: Foster interaction among members through forums, webinars, or private groups.
As you explore these monetization methods, remember that your approach can be a combination of strategies that align with your blog's niche, audience, and goals. Diversifying your income streams can provide stability and open doors to new opportunities. The journey of turning your readership into revenue is an exciting one, and with the right strategies in place, you're on your way to building a sustainable income from your blog.
Building a Loyal Readership: Cultivating Your Blog Community
Congratulations on your journey of monetizing your blog! You can really earn money writing. As you embark on this exciting venture, remember that a loyal readership forms the bedrock of your success. Building a thriving blog community isn't just about attracting visitors; it's about nurturing relationships and fostering engagement. In this section, we'll explore essential strategies to cultivate a loyal readership that not only sustains your blog's success but also contributes to your income generation.
1. Consistent and Quality Content: Your Foundation of Trust
Imagine your blog as a haven of reliable content where readers can turn to quench their thirst for knowledge or entertainment. Consistency in delivering high-quality content is key to building trust and keeping readers coming back for more.
Content Calendar: Establish a consistent posting schedule to keep readers engaged and informed.
Value-Centric Approach: Craft content that addresses your audience's needs, problems, and interests.
Maintain Quality: Prioritize quality over quantity, ensuring each piece provides value to your readers.
2. Engaging Interaction: Establishing Two-Way Communication
Think of your blog as a dialogue, not a monologue. Encourage readers to participate and engage in conversations, creating a sense of community and connection.
Comments Section: Respond promptly to comments, encouraging discussions and showing appreciation for reader input.
Question Posing: Pose questions within your content to spark curiosity and encourage readers to share their thoughts.
User-Generated Content: Feature user-generated content, showcasing reader contributions and fostering a sense of involvement.
3. Email Newsletter: Cultivating Direct Connection
Visualize your email newsletter as a direct line of communication with your readers. This intimate channel allows you to share exclusive content, updates, and personalized offers.
Sign-Up Incentives: Offer valuable incentives such as free guides or ebooks to entice readers to subscribe.
Regular Communication: Send consistent newsletters with a blend of blog highlights, special announcements, and exclusive content.
Personal Touch: Address subscribers by their names and tailor content to their preferences whenever possible.
4. Social Media Engagement: Extending Your Reach
Consider your blog's presence on social media as an extension of your community. Interacting with readers on these platforms not only broadens your reach but also strengthens your relationship with your audience.
Platform Selection: Identify the social media platforms most frequented by your target audience.
Engagement Strategies: Encourage discussions, share snippets of your content, and respond to comments and messages.
Visual Appeal: Use visuals and multimedia to enhance your posts' appeal and encourage sharing.
5. Exclusive Offers and Incentives: Rewarding Loyalty
Imagine your loyal readers as treasured members of an exclusive club. Offer special perks and incentives to show appreciation for their continued support and encourage them to stay engaged.
Exclusive Content: Provide premium content exclusively to your loyal readers, such as behind-the-scenes insights or in-depth guides.
Member Discounts: Offer discounts on digital products or services for your loyal community members.
Contests and Giveaways: Organize contests or giveaways exclusively for your readers to create excitement and foster participation.
By implementing these strategies, you're fostering an engaged and loyal readership that not only enjoys your content but actively supports your monetization efforts. Remember that your blog community is a dynamic entity that thrives on meaningful connections, so continue to listen, adapt, and evolve to provide value to your readers while reaping the rewards of a thriving blog community.
Conclusion: Your Journey to Blogging Success and Income
Congratulations on embarking on a journey that combines your passion for writing with the prospect of earning income. Just like a chef perfects their signature dish, you'll refine your blogging strategies over time. Remember, success in the world of blogging for profit requires dedication, experimentation, and the willingness to adapt.
As you continue crafting valuable content, engaging with your audience, and exploring innovative monetization methods, you'll build a blog that not only resonates with readers but also brings you financial rewards. With consistency, creativity, and a touch of entrepreneurial spirit, your blog can become a vibrant space where your words turn into profit.
Frequently Asked Questions (FAQs)
1. Can I start a blog for profit without any prior writing experience?
Absolutely! While some writing experience can be beneficial, the willingness to learn and improve is more important. Begin by honing your writing skills, understanding your chosen niche, and gradually exploring monetization strategies.
2. How long does it take to start making money from a blog?
The timeline varies, but it generally takes several months to a year of consistent effort before you start seeing significant income. Patience and persistence are key.
3. Can I monetize a personal blog or does it need to be focused on a specific niche?
You can monetize both personal blogs and niche-focused blogs. However, a niche-focused blog often attracts a more targeted audience, making it easier to implement effective monetization strategies.
4. Are there any upfront costs associated with starting a blog for profit?
Yes, there may be some initial costs, such as purchasing a domain name, web hosting, and potentially investing in premium themes or tools. However, these costs are relatively affordable and can be considered investments in your blog's future.
5. Is it necessary to be an expert in my chosen niche to monetize my blog?
While being an expert can certainly enhance your credibility, it's not an absolute requirement. As long as you're knowledgeable and passionate about your chosen niche, you can provide valuable content and build a loyal readership.
Ready to embark on your journey as a blogging entrepreneur? With dedication, creativity, and a willingness to adapt, you can turn your writing passion into a profitable online venture.
Related Articles You Might Find Interesting: